About the Stonehenge Alumni Association
The Stonehenge Alumni Association is an integral part of our therapeutic community. It offers Stonehenge graduates the opportunity to give back to the community by supporting residents through mentoring, outing support, and role-modeling. There are also opportunities for alumni to engage in social interaction and networking with peers and agency staff.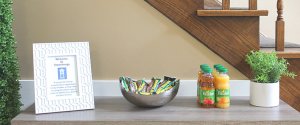 Membership:
Membership in the Alumni Association is open to all graduated residents of STC who are stable in their recovery and who endorse the treatment model, policies, and guidelines of the STC program. STC graduates may join the Alumni Association immediately after commencement from the STC residential program.
Alumni Meetings
The Stonehenge Alumni Association meetings are held on the second Tuesday of every month. They take place at the STC Administration Building at 60 Westwood Road from 6:00 – 7:00pm. Alumni can also attend the meeting via our conference line if they can't make it in person. Contact our Clinical Manager – Residential Services for more information (Office: 519-837-8224).
In an effort to provide more effective communication to our Alumni, we are always seeking updates to our Alumni contact information. If you want to be contacted regarding Alumni or agency events (eg. BBQs, Christmas Party, etc.) – whether you are an active Alumni Association member or are not a member but have commenced from the STC program – please contact our Office Coordinator at (519) 837-1470 x221 to update your contact information or be added to the Alumni Contact List. No matter how long it's been, we'd love to hear from you!