As a member of the International Community Corrections Association (ICCA), Stonehenge Executive Director Heather Kerr traveled to Washington, DC to attend the ICCA's Annual Board Meeting and met face to face with 14 other Executive Directors/CEO's from across the US (picture below).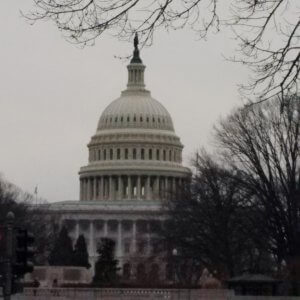 After strategic planning sessions, Heather attended the Annual Public Policy Forum, along with compatriots Heather Lumley (St. Leonard's Society of London) and Don Evans (Canadian Training institute), where she presented on Canada's response to the opioid crisis.
Heather was also part of the ICCA delegation that attended the Senate Building. Heather was the Canadian representative that presented Senator John Cornyn (picture below) with the ICCA President's Award for his work to pass a number of bills supporting offender needs.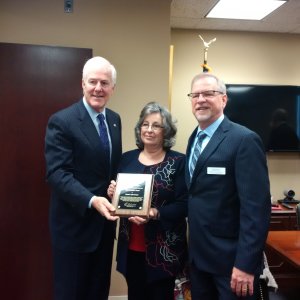 Heather also took part in the CARA (Comprehensive Addiction and Recovery Act) Addiction Policy forum where Senator Mitch McConnell received the Legislator's Award, along with several innovative programs across the US that received awards for their work to address the opioid crisis.  Heather represented the  ICCA at the Reception.
It was a highly engaging trip and Heather was able to bring back valuable information from the numerous programs and strategies currently being implemented in the US which she will share with staff as well as our local funders.