Creative Tools for Transforming Compassion Fatigue and Vicarious Trauma
The Workshop
The Walking the Walk: Creative Tools for Transforming Compassion Fatigue and Vicarious Trauma* (by TEND) is a one-day training. The concepts of vicarious trauma, primary and secondary trauma, compassion fatigue, mortal distress and burnout are all explored during this interactive workshop, giving participants an opportunity to understand what all these concepts have in common, how are they different, and more importantly, why they are significant to staff members in your organization. This training will support staff in maintaining their resilience and passion for their work, while supporting a healthy workplace.
What Attendees are Saying
"I appreciated connecting what we already know about self-care in our personal lives to practices and protocols in a specific work setting."
"I really enjoyed the professional insight about vicarious trauma from the point of view of a social worker. I did not previously have this type of dialogue but have experienced some level of vicarious trauma. By sharing stories about field work and how vicarious trauma is a serious issue, it's given me the language to more constructively deal with these situations as they arise."
The Trainer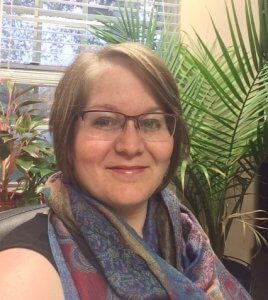 Kristin Mulligan has a Bachelor's of Applied Science specializing in Adult Development, Families, and Wellbeing from the University of Guelph as well as Social Service Worker diploma from Loyalist College. Kristin has 10 years of front line experience working in the fields of literacy and skills development, domestic violence, and addictions.
Before joining the Stonehenge team, Kristin spent four years working as a Crisis Counsellor at a First Nations domestic violence shelter in eastern Ontario. She has been at Stonehenge for the last six years in varying capacities, starting in the residential program, but also working in supportive housing before landing in her current role. Kristin is passionate about supporting front line staff in their jobs and as such, has gone on to become a certified trainer in compassion fatigue, trained by Francoise Mathieu, a Canadian compassion fatigue expert through TEND Academy. Kristin provides regular training to staff at Stonehenge Therapeutic Community as well as companies like Overlap Associates of Waterloo.
Fees
To inquire about fees or book this training, please contact Catherine Sullivan at csullivan@stonehengetc.com or (519) 837-1470 x246.