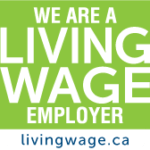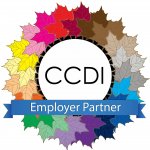 Stonehenge Therapeutic Community is currently seeking qualified candidates for the following positions:
---
Behavioural Counsellor, Residential Program (part time, weekends)
---
Overnight Counsellor, Residential Program (part time, weekends)
---
General Addictions Counsellor, Rural Wellington Addiction Service (RWAS) (full time, contract)
---
Nurse Practitioner, Addictions Medicine (part time)
---
Medical Office Assistant, Rapid Access Addiction Medicine (RAAM) Clinic (part time)
---
Addiction Therapist, Residential Program
---
Addiction Counsellor, Community Justice Program (full time, contract) – This posting closes at 4pm on October 17, 2021
---
Unless indicated otherwise, please direct resumes and cover letters for all positions by email only to hr@stonehengetc.com. Please indicate only the job title in the subject line.
No phone calls please. Resumes received after the deadline will not be considered. We thank all applicants for their interest, however, due to the volume of applications only those candidates invited for an interview will be contacted.
Stonehenge Therapeutic Community accommodates the needs of applicants throughout the recruitment process in accordance with the Accessibility for Ontarians with Disabilities Act (AODA) and Human Rights legislation. Should you require it, accommodation can be made at any point, upon request.
---
Student Placements
Students wishing to complete a placement at Stonehenge Therapeutic Community must apply 8-12 weeks in advance in order to ensure we can obtain security clearance prior to the start date of the placement.  Upon acceptance of a placement, successful candidates will be asked to provide proof of valid First Aid/CPR training and complete a security clearance through Public Works & Government Services Canada (facilitated by the Agency). Student applicants should also be aware that without their own transportation, placement options will be limited due to the rural location of some of our treatment facilities. If you feel that you can meet the above requirements and wish to apply for student placement at STC, please complete the Student Placement Consideration Form.
In addition to the completed Student Placement Consideration Form, please include a copy of your resume and a cover letter explaining your experience and interest in a placement at Stonehenge. You can direct your information to placements@stonehengetc.com.