Our Residential Treatment pillar of service offers a long-term residential treatment program that is grounded in the Therapeutic Community (TC) model of treatment. As the only publicly funded TC for adults in the province of Ontario, we offer a type of treatment that is designed to support those looking to access a holistic approach to address their substance use.
---
Applying for Residential Treatment
If you are looking to complete our residential treatment application, please review our Residential Application Process page, or you can view, print or fill out the application electronically here.
The 'Therapeutic Community' Treatment Model
The Stonehenge Therapeutic Community residential program uses a modified therapeutic community treatment model. Our approach is based on the belief that chronic addiction comes with an acquired lifestyle and that recovery requires a holistic approach that challenges deeply ingrained behaviours and teaches healthy alternatives. Believing that change is most effective when it is experienced and shared, we encourage our residents to assist each other in every aspect of their treatment. Our professional staff function as facilitators, guides, and role models. Together the residents, staff, and alumni comprise a supportive community in which the whole is greater than the sum of its parts.
Video Overview of our Residential Program

Residential Treatment
Stonehenge offers residential programs 4½ – 6 month in length that are tailored to the unique needs of adult men and women. Research shows that men and women become addicted for different reasons and respond to treatment in different ways. While the overall structure of the programs is the same, they are run on separate properties and allow for gender-specific issues to be addressed. Please note, although we deliver gender-specific programing, Stonehenge welcomes transgender and non-binary individuals within our program.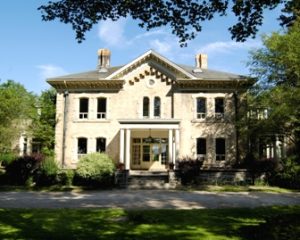 Phase 1 – Orientation (2 weeks)
Orientation allows both the Stonehenge staff and the new resident the opportunity to determine "program fit". All new residents are paired with a supportive peer (usually a senior resident) to guide and support them through the various parts of the program. In this phase, no outside communication with family or friends is allowed so that the resident can focus on integration into the program.
Phase 2 – Active Treatment (3-4 months)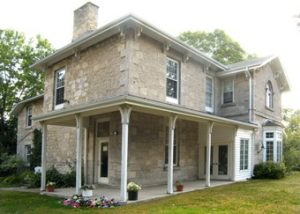 The core component our treatment program, this phase includes individual and group therapy, workforce therapy, leisure & learning activities, art therapy, life skills, emotions management as well as outings in the community. It also includes our Recognition Awards every Friday. The program duration is a range because we cater certain components of our program to address the specific needs of each individual resident. We recognize that every person is different and will progress through the program at their own pace.
Phase 3 – Re-entry (4-6 weeks)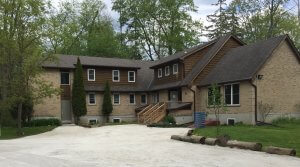 In Re-entry residents focus on rebuilding connections and prepare for transition back to their home community. This can involve searches for employment, housing, and/or education. Building recovery supports, developing community connections, and relapse prevention are integral components of this phase. When required, Re-entry Staff can help facilitate trips to local resource centres, libraries, and government offices.
Commencement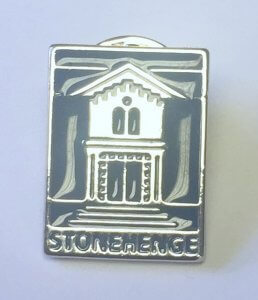 Commencement is our celebration for graduating residents. Family, friends, fellow residents, and Stonehenge staff attend this event to support our clients' successful completion of the residential program. Commencement occurs on the the first Thursday of every month from 7:00 – 9:00 pm at our Wellington location.
Note on Residential Program Rules
In order to maintain the highest degree of safety and respect for our residents we have well-defined rules and guidelines. Potential clients must understand that violating any of following three cardinal rules may result in immediate discharge from the Stonehenge treatment program.
The following are absolutely prohibited:
The use and/or possession of drugs and medications (including over-the-counter medications), including alcohol
Engaging in acts of physical violence
Engaging in sexual activity with other residents while in treatment; in general, there is to be no sexual contact with anyone on property
Click here to view, download or print our Residential Treatment brochure.