Residential Program
Transitional Housing Program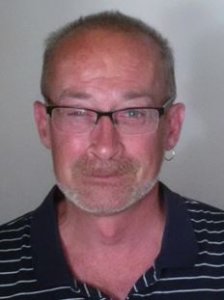 In 2009, at a really low point in my life, I joined "the Stonehenge family". I had hit rock bottom. I was trying to adjust to the diagnosis of a serious health issue and my addiction was out of control. I was so desperate I almost committed suicide.
A friend of my brother had been through the Stonehenge's residential program years earlier and kicked his addiction for over 10 years. My brother and I both knew that I needed much more than what a short term facility could offer. I needed tough rules, opportunities to learn, and care and understanding to help me turn my life around. Stonehenge offered all three.
When I entered the residential program I was mentally prepared for the next 4 – 5 months. Too prepared, in fact! I knew what to expect and I was a model client. I followed the rules, did my assignments and extra work and helped other clients in need. But I forgot to help one person in particular – myself. I did what I do best. I put on my masks. I received every award possible, except the reward of helping myself. Unfortunately, I didn't realize any of this until after I had graduated the program.
The opportunity to "re-ground" at the residential program has been one of the most valuable parts of the program for me. Residents can re-ground, return for a weekend if they're struggling or just need to refocus on their recovery in a safe space. It was when I returned for a re-grounding week-end that the staff helped me recognize that I had hidden a lot of my real issues during treatment in order to "do well". They encouraged me to seek further help, which I did. I've re-grounded several times since then, and each time it has helped me in my recovery.
When I left STC in 2010, I was fortunate and blessed to be the first resident in the new transitional housing program STC was starting. It was a new direction for STC. There were 3 of us who were the first residents – willing guinea pigs! This new program was a learning experience for STC and an integral part of my recovery. Life outside the "bubble" of the residential program wasn't easy and, because I "skated" through the program, I wasn't as well prepared for the real world and how to deal with it.
I did alright for a few years, but then my struggles started to take over again. I spoke with my STC Aftercare worker and my Transitional Housing Worker and returned to the residential treatment program. I received more help and put more effort into my recovery. But after I commenced for a second time and returned to transitional housing again, I struggled hard with reality and sobriety. Eventually I got kicked out of transition. That was a reality check! Again, I was fortunate and blessed to be able to enter the Addiction Supportive Housing (ASH) longer term housing program that STC offers.
Today, I'm still in the longer-term ASH program and I have a support worker who is helping me immensely! For the first time in over three years, I am taking steps to re-enter the workforce. I finally feel ready. I am working hard to remind myself that I need to take things slowly so that I don't get overwhelmed with pressure. I've reconnected with Aftercare and the STC Alumni and truly feel like I'm part of the STC family. No matter how many changes STC makes or how much it grows, this organization and its staff are always there for me!
I cannot praise the Staff, the Organization and the Board of Directors enough. The professionalism and care they have for people is amazing. I'm alive today because of these people.   Thank-you for believing in me when I didn't believe in myself!