Lifelong Observer & Supporter, Past Board Member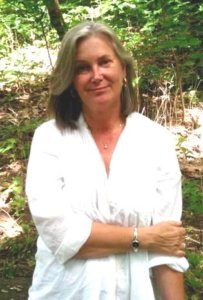 It's hard to overstate the impact that Stonehenge has had on my life. I was 13 when my father, Irene (Morrow) and others started to put the wheels in motion for its foundation. We'd just moved to Ontario, I was entering my teens and this neat idea of a therapeutic community became part of our lives.
Our family home had always had a very open-door relationship with clients and over that first year, it seemed that Stonehenge residents were often at the house. Hooray! I didn't see ex-addicts; I saw cool, exotic and worldly young men, way out of my range in terms of age and experience, but friendly and enthusiastic and kind enough to chat with an awkward young girl.
I was near tears when I walked into the offices for the first time last week, trying to reconcile the reality today of this incredible, diverse, strong program with those incredibly simple beginnings. (I've been to Stonehenge many times over the years but always at the residential centres.)
If I have one over-riding experience of Stonehenge, it is of the incredible courage and strength of those who enter its programs. As just one example,
I have never forgotten the young woman resident many years ago who volunteered to stand proudly and share her story with a hostile audience that had come together in a local church hall to stop Stonehenge from taking residence in their community.
My father's main mantras were (1) never pre-judge anyone, (2) listen to their story, and (3) walk the talk – don't be a hypocrite. Having the chance to grow up in the shadow of Stonehenge allowed me to see the effect of this in practice.
I realize now that's why I went into international development, with a focus on social justice.
My daughter Emma and I are humbled and lucky to have been made so welcome over the years as part of the Stonehenge 'family' at events and celebrations. Here's to the next 45 years, and beyond!