Activity Therapist, 1984 – 1987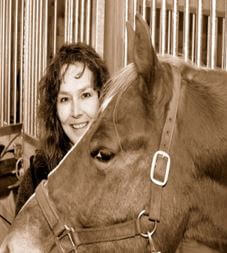 Thirty two years ago I was at the University of Guelph completing a bachelor's degree in Psychology and Sociology. I saw a job posting in the University Centre for Stonehenge Therapeutic Community (STC).  I thought "wow this looks cool"!  I was interviewed and hired by Susan Vincent as Volunteer/ Recreation Coordinator and Night staff, which was perfect because I attended University full time during the day.  I was so grateful for the opportunity to work with people who were committed to seeking help for their addictions and recovery.  What a goldmine of human experience!
I remember the first day I attended the Mansion in the hollow (STC), I met a man on a tractor and assumed he was staff. It turned out to be a resident and I thought, "You give clients the keys to the tractor!"  I obviously had a lot to learn.
At that time, 1984, the program was very intensive and was aimed primarily at drug addictions. It was approximately 18 months in length – not an easy go for the uncommitted.  Residents came from a variety of referrals sources including corrections, both provincial and federal, as well as health and private.  Mentored by Janice Lace, I learned so much about addictions, human tragedy and resilience – picking oneself up from the ashes.  I also met Dr. John Dougan and his family on a number of occasions.  They were always very informative, gracious and inspiring.
Every week for Activity Therapy 6 to 8 residents and I would load into the van to play volleyball in the winter, and baseball in the summer at the Homewood Health Centre in Guelph. It was a great time! Going off site was a perk so everyone was on their best behaviour and if not, everyone was committed to checking one another's behaviour.  These outings also raised challenges for some which we would hear about at the evening Circle Check.  At Christmas we were sometimes invited to a Board Members home for an afternoon of celebration which was always exciting for the residents and myself.  I fondly remember the night shift – doing homework in the aged and creaky mansion.  I also remember the varied talents of the residents that would shine through in unique projects like making marble end tables or fantastic cooking demonstrations. Julie was always sure that residents didn't waste or use excessive ingredients while cooking as this was part of life skills education.
The staff at the time, Neil Ruton, Susan and Terry Vincent, Janice Lace, Lloyd, Julie, Randy, Belle, Carol, and Leslie to name a few, were very supportive and had unique personalities of their own. I kept in touch with some for a number of years after leaving Stonehenge.
I also volunteered at the time with Probation and Parole Services in Guelph. I was eventually hired as Probation and Parole Officer in early 1987. I became Area Manager for Probation and Parole Services in 1995 and again dealt with STC on a Community Residential Agreement contract level.  Through the 29 years I have been employed with Correctional Services I have held many positions in a variety of areas including Human Resources, Policy, Program in both Community and Institutional Services and now I am the Director of Programs and Operational Policy, Operational Support, Correctional Services in downtown Toronto.
I remember my time at Stonehenge fondly. I found a passion at STC by helping people help themselves – being part of the larger whole, the continuous trials and tribulations of residents on a daily basis, just learning to be still for some or to be active for others.  During breezy summer days or cold winter nights there was always a sense of community.  The best part was being a witness to residents returning to their home community and applying the lessons learned with success.
"Life is not about waiting for the storm to end, but about learning to dance in the rain…."
Congratulations on 45 years of dedication to Staff, Residents and Board members of Stonehenge!