Let's Grow Together Program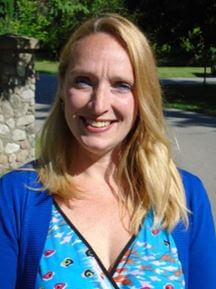 I started using drugs at age 14, when I found a joint in my step-father's pants pocket.
I would describe my childhood as good, but felt like I could never measure up to my half-sister in my parents' eyes; therefore I started looking for love and attention from other places. I would sneak out at night to party with friends, until eventually at the age of 15 I moved out and began living on my own. For a few years I continued to attend school and worked simultaneously.
At age 17 I was babysitting for an exotic dancer. I met her agent and he suggested I give it a try. That's when I started using alcohol and cocaine on a daily basis. Through this line of work I met a Biker Club Member and we married when I was 19 years old. We moved to British Columbia where I continued to dance, and also lived in Greece for a short time. When we returned to Canada, I discovered my husband was being unfaithful, and so I left him and moved back to Ontario, only to discover that I was pregnant with his child.
I gave birth to my first son when I was 21 years old. I stayed clean throughout his pregnancy, but started using again when he was 6 months old. For the next ten years I continued to dance and use drugs such as crack, cocaine and GHB. I experienced numerous seizures as a result of my substance use. I also witnessed many friends overdose.   Some lost their lives.
When I became pregnant with my daughter, I was able to abstain from substance use early on in the pregnancy. Nineteen (19) months after she was born I became pregnant with my twin boys, and stayed clean throughout their pregnancy as well.  But when the twins were 6months old, I fell back into crack use. At this point, the Children's Aid Society had been involved in my life for some time. They had some concerns and were scheduled to meet me at my house along with my parents. When they arrived at my house I was passed out from drug use in bed with a man. My children were taken into care that day. My son went to stay with my ex-husband, my daughter went to live with my parents, and my twin boys went to a foster home. Due to the incredible pain that I experienced as a result of losing my children, I began using drugs more heavily than before.
I used drugs for the next year and a half, until I became pregnant with my second daughter in 2009. I got clean right away and started working toward re-gaining custody of my twins. When my daughter was six months old I was granted full custody of the twins. I went back to school and obtained my high school diploma, and also paid over one thousand dollars in fines to get my license reinstated.
I was clean for five year when I became pregnant with my last daughter. After she was born I completed my Medical Lab Technician Degree which took just over one year. When I graduated from the program however, I fell back into drugs. I could see my life begin to spiral out of control again, and thanks to the support of my Children's Aid Society worker, on August 27th, 2014 I decided to leave Brampton and my drug use behind.
After a brief stay in a shelter, my children and I moved to Guelph into a Co-op housing development around the corner from Stonehenge. By luck I had moved within walking distance of the one and only pregnant and parenting group for mothers in recovery. Within the week of my move, I reached out to the facilitator of the Let's Grow Together program at Stonehenge. She began meeting with me for regular one-to-one counselling and support until a spot opened up in the group in September.
Through my participation in Let's Grow Together program, I have come to learn about many different resources in the community. All of the support I received as a result has helped me stay on track with regard to my recovery. I have a job at a walk-in clinic and volunteer regularly at my children's school. I have been attending the Let's Grow Together group weekly for two years' time, and plan on graduating soon, and becoming an Alumnus. As a Let's Grow Together alumnus I hope to give back to the community by supporting other mothers like myself. By sharing my story, I can help other women, reminding them that their suffering with addiction can end, that there is a light at the end of the tunnel, and that there is hope.