Residential Program
Let's Grow Together Program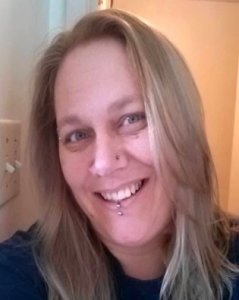 I had been using crack heavily for 2 years when I realized that I was pregnant with my second child. I was shocked, terrified, and overwhelmed. I knew that I needed to stop, but the stress of my situation and my fears of what my using was doing to the baby lead to relapse after relapse.  I remember the day I went to my mother, gave her all my money and told her that I needed her help.  She told me that she couldn't help me, that I should call Stonehenge.  And I did.
My partner at the time was in jail so he couldn't stop me from going for the assessment. They told me that I could have a treatment bed a week later.  I was so terrified and relieved at the same time that I burst into tears.  I had only been at Morrow House for one day when I went into labour; my daughter was born at 6:00 p.m. on my second day of treatment!
My name is Yvette. I'm the second oldest of 6 kids and the mother of two beautiful daughters, one who is 28 and one who just turned 13.  I became a mom for the first time at 17 years old.  My daughter's father wasn't ready to grow up and be a parent so I was on my own.  I was angry, lonely, and so scared that I was having panic attacks.  Eventually, I got a job and finally met some friends that I could relate to.  It felt great to be part of a group and I started partying with them.  I was making up for lost time and my drinking got out of control pretty fast.  Despite this I did manage to go back to school and complete Grade 12.  My mother finally intervened and warned me to smarten up or she would take legal custody of my daughter.  That's when I quit drinking.
Relationships, even friendships, have always been hard for me. I used to become so focused on the other person that I lost track of "me".  Because of this, I tended to have friends and partners who were controlling and abusive.  When I met my second daughter's father, I thought he was a caring and respectful guy but things changed pretty quickly once we moved in together.  On my 30th birthday, I learned that he had a crack addiction and that he had relapsed.  I was furious at first, but eventually ended up trying it too.  As soon as I tried it, I was hooked.  My family quickly got involved with caring for my first daughter because I couldn't anymore.  It was this addiction that brought me to Stonehenge.
For the seven months that I spent in residential treatment, I worked on myself; both there and through Let's Grow Together – the group for pregnant and parenting women. There were lots of ups and downs and so much I needed to learn about myself, relationships and recovery.  One of the hardest decisions I had to make was about custody of my baby.  Eventually, I realized that the best solution was to share custody of her with my sister.  Although this was a hard decision, it was a wise one, and one that has been good for all of us.
I stayed involved with Let's Grow Together until my youngest daughter turned 7. It was a great place to share my struggles with other women- I needed to be able to talk to people who understood, who were mothers too, and who didn't judge me.  That group was one of the best supports in my recovery. The women all became so close that whenever someone in the group struggled we would all come together, whether in the group or outside of it, to help each other.  I honestly don't know if I would be where I am today if it hadn't been for that program.
My life is so different now. I have 13 years and 1 month free of crack cocaine.  I returned to school for training around computers, accounting and reception work to help prepare me for a job.  I've continued to seek out groups that help me grow and I've learned a lot about setting boundaries in relationships and respecting myself.  I want to give back so I am involved with support groups to share what I have learned in my own journey of change.
I have loving, open relationships with both of my girls. I'm proud of who they are and of what I have accomplished as their Mom.  Although I still struggle, the hard times don't last as long and I cope in a much healthier way.  Today, I am happy with who I am.